The AE3/RCU are the modular control panels for the AE3 series monitoring units.
Flexible in use:
Like the AE3 devices also the AE3/RCU modules are extremly flexible: Our remote modules can be mounted either in 19" rack mounting frames, as a table remote or in cassette format and can be mounted in distant from the main unit.
Long life span:
The AE3/RCU modules are equipped with high-quality illuminated buttons, which guarantee a long service life.
Models:
The following RCU modules are available: (labeling example)
AE3/RCU-14KE:

AE3/RCU-20T:

AE3/RCU-F:

AE3 7.1 Compact Remote Control (built-in version):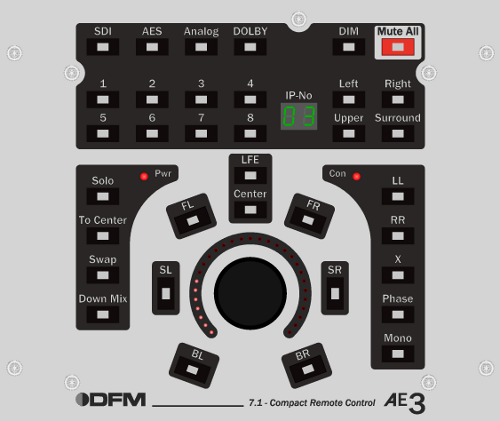 AE3 7.1 Compact Remote Control (desktop version):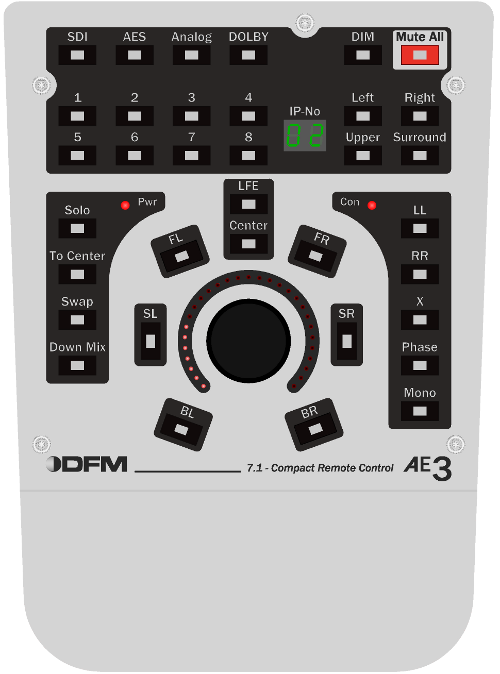 Montagerahmen 19"/1HE:

Montagebeispiel mit RCU-20T und RCU-14KE


Details zu Schnittstellen, technischen Daten und Varianten entnehmen Sie bitte dem Datenblatt.