The DFM DMOD2P is a module of our DMOD2 series.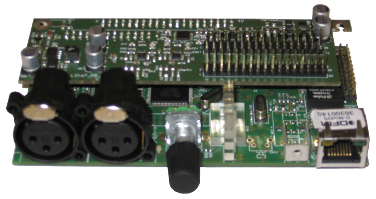 It combines the features of the DMOD2SX module such as high-quality DSP algorithms, first-class audio characteristics, networking capabilities and connectivity to powersoft amplifier modules in a compact hardware package. In addition to max. 2 inputs and up to 4 outputs, the DMOD2P brings all the components for optimum audio processing. No additional AD or DA boards are needed. The internal ample rate of 96kHz offers enough space for the highest demands.
Thanks to the network capability of the module, the design and controlling of large and complex public address systems is no problem. The PC software 'NetControl2' enables the grouping and control of many different modules in one system.
The DMOD2P can be used directly with powersoft's DigiMod3004. DigiMod2004 and LiteMod amplifier modules.

Features:
General:
• Up to 2 inputs analog + digital, symmetric
• Up to 4 analogue outputs
• Up to 24 presets on internal Flash
• Optional Levelmetering
DSP: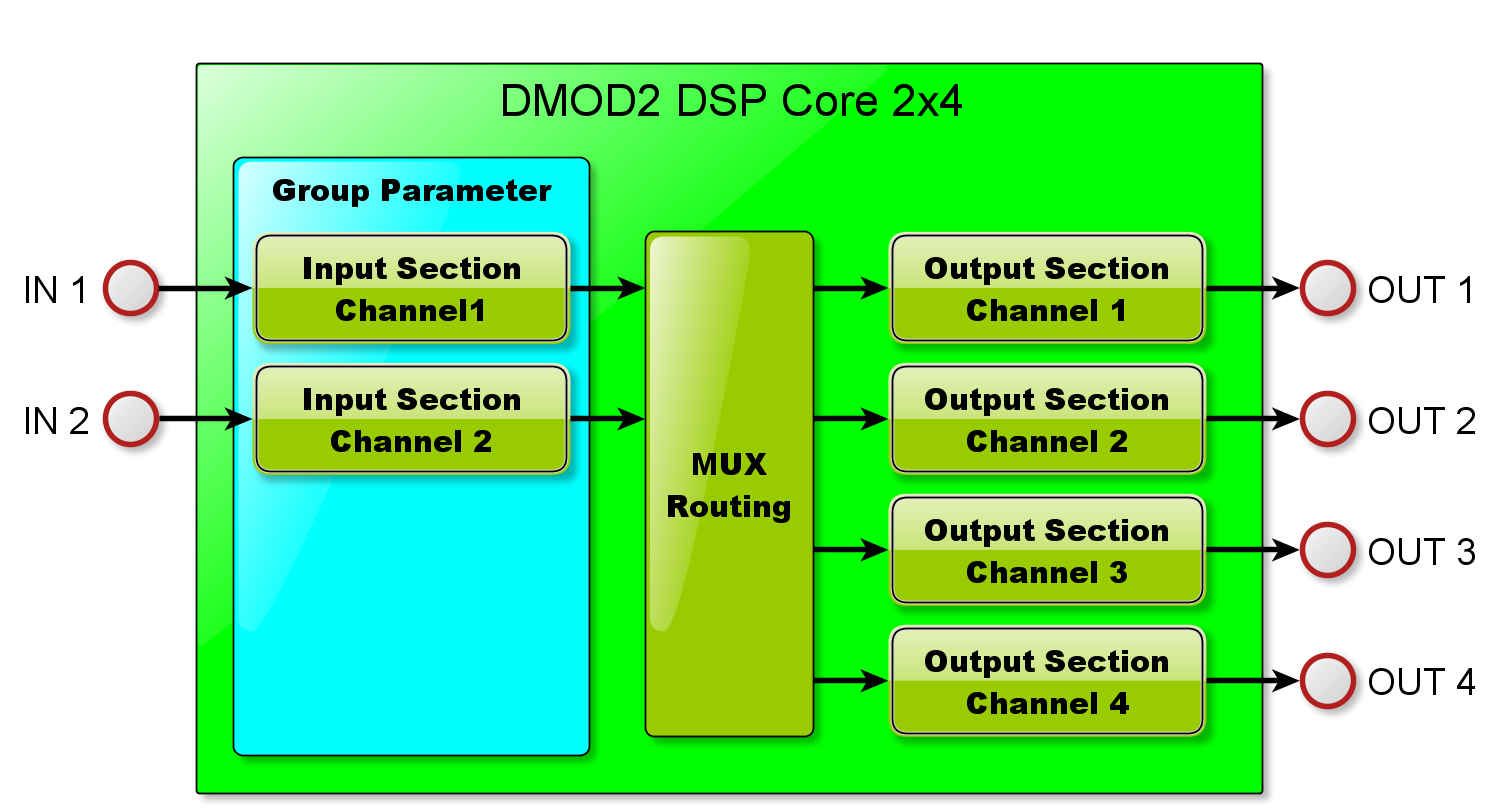 • 96kHz sample rate
• Inputs (user configuration):
  - Level, adjustable
  - Mute function
  - 15 Band IIR-EQ, Frequenz, Gain und Güte einstellbar
  - Delay, up to 400 ms
• Outputs (manufacturer configuration):
  - Level, adjustable
  - Flexible routing with addition/ subtraction
  - 2 crossover filter (up to 8. order)
  - 10 band IIR-EQ, frequency, gain and quality adjustableeinstellbar
  - Delay, up to 40 ms
  - Phase is invertible
  - RMS-Limiter, Threshold, Attack, Release are adjustable
  - Optional: FIR-Filter with 512 Taps
Network:
• 10/100 MBit Ethernet
Display options:
• Usable on-board LEDs and button
• Usable external 2x20 character display, encoder on-board (preset change, gain)
• Custom display
• Usable external LEDs
Application:
• As active Speaker module
  - direkt with plug, gain-poti, preset LEDs and pushbutton on-board.
  - with external IO-board
Dimensions:
• WxDxH: 130 mm x 65 mm x 30 mm